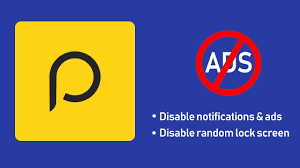 Peel remote App comes preloaded on many android smartphones that have IR blaster. But due to frustrating adds and lock screen overlay user wants to uninstall the App. Uninstalling the remote peel app is not available in Samsung and another android phone unless you have root access, but you can disable the App. Here we will share how to uninstall or disable the remote peel app from Samsung and Android phones. The main issue of the small peel app is that it shows a lot of ads, including the full-screen Ads and lock screen overlay. Due to the frustrating ads, the apps seem to be of no use. While using the App, many users hit the ads by mistake, which forcibly open another app like a browser or play store. The lock screen is also not tolerable because of the bloated screen, and there is no way to remove ads unless you want to pay for the ad-free App; below guides to help you remove the peel remote.
If you have a rooted phone, then you can uninstall the remote peel app, but if not, then you can disable the peel remote. Disabling the peel smart remote will restrict you from running in the background. It means a user will not see lock screen overlay after disabling the small peel app, and the App will be removed from the app drawer.
Uninstall Peel Remote App (Root)
Open setting app on your phone
In setting, look for the application manager section and open it.
Scroll down and look for the remote peel app
Open peel remote app info by selecting the App.
In this app info screen, click on disable.
It will ask for confirmation so click on disable again or click ok if it reverts to factory version.
The previous step will disable people remote apps on your Samsung or other Android phones. So this way, you can disable the small peel app, which removes the app from the app drawer and will also clear the space reserved for this App.