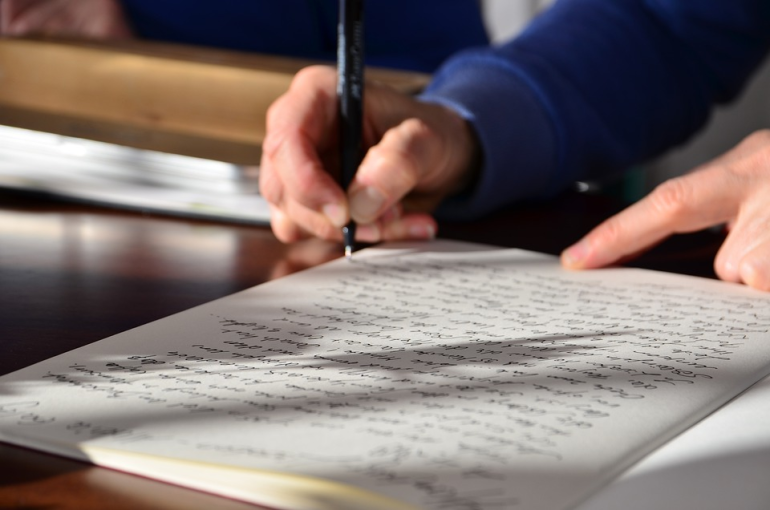 Writing your essay has never been better!
New technologies are emerging from every corner of our horizon, which is making our assignments much easier to comprehend and complete. Are you stuck with an essay as well?
So, if you are overwhelmed with too many essays and staring at that blank google drive screen, here are some google drive tips and tricks that can help you write your essay better.
In the past few years, this cloud service has gained quite some popularity when it comes to helping students. Let us understand a why –
– It allows more than one person to work on the same doc. Therefore, it helps students and teachers to understand texts better.
– There are editing and suggestion options, which help teachers to check your paper online easier.
– How many times have we feared losing our entire assignments because we couldn't remember whether we saved it before closing the entire file? Thank god with Google drive, we wouldn't have to worry about that. If you have a stable internet connection and you have written something in Google drive, it will remain there.
– It has been an excellent collaborative and adaptive tool for anyone doing their classes from home during the pandemic.
That is the beauty of clouds!
Top 7 Google Drive Tricks To Help You With Your Essay
Here are some of the best google drive essay writing tips which you absolutely need to try out to write now. If you are buried with too many essays, then maybe use these tricks for one, and one you can ask the professionals to do.
Yes, we are talking about the FreshEssays, which will provide professionally written quality essays that will get you the best marks in your exam.
1. Visible Word Count
It is annoying to keep checking your word count every time you are writing something. Wouldn't it be better if you could just check your changing word count while you are writing?
This is what Google Docs is offering you. Simply go to Tools' – 'Word Count. You will see a menu, and at the end, there is an option to display the word count while typing. Now, if you are a shortcut ninja, then you can simply select 'Ctrl + Shift + C", and you will get the same menu to display your word count.
2. Search In The Document
You do not even have to leave your document to research the material. Sometimes it can be a waste of time to keep changing tabs. Even after all the research materials are right in front of you, you might need some extra help.
Just select the topic, right-click, and select 'explore.' This will open a search browser on the right side of the screen, and you will be able to do your research while typing without having to leave the doc.
3. Have Your Own Dictionary
That is all that you can do with your google doc. Do you understand the meaning of a word? Or just want to be sure before you place the term on your draft? Write the term, and select it. Then right-click and select define 'selected term' from the drop-down menu.
You will find your personal dictionary on the right-hand side of the screen. Over there, you will also find a search bar where you can search for other terms and get the meaning.
4. Create Your Own Dictionary
Funny remarks and witty comments are not always grammatically correct. Neither will you always find the meaning of the term in a dictionary? However, if you wish to avoid the red underlined mark every time you use that term (because correcting them all the time is a waste), you can add the term to your dictionary.
So the next time you get that red underline for using Hygge (a danish word for everything cozy), then click on the word. You will find google drive giving you correcting options, but you click on the three vertical dots.
There you will find an option about adding the term to your dictionary, and Viola! You now have your very own dictionary.
5. Paste Link Within Document
Whenever you have to do external linking for your essay, regarding any statistics authenticity, or redirection to more information regarding a matter, you have to go to your browser, select the select, and paste it on the text.
With google docs, you again do not have to leave your sheet to do anything. Again right, click on the text and select 'add link.' Or you can simply go CTRL+k, and the link drop-down menu will be in front of you.
Now, all you need to do is either paste the link on the selected text or something even better. You can search directly from the web and then place the link on your desired website.
6. Suggestion Options
If you are giving your teacher or someone to check your essay, but you do not want them to make any changes to the article, tell them to suggest it to you. They can go to the right top corner of the doc.
There they will find three options –
– Editing.
– Viewing &
– Suggesting.
&
Just like that, you will get to see the suggested corrections for each line on the right bar. You can decide which one to implement and which not to.
7. Voice Typing
Yes, we saved the best for the last. The voice typing feature will save so much of your time when you have too many essays to catch up upon. Some of the google docs tools could be a lifesaver.
Just go to the 'Tools' section, and then select voice typing from the drop-down menu. Click on the microphone, and start talking.
With this, you should be able to rest your fingers and literally express your voice on the sheet.
Get To Work Now!
We wouldn't waste any more time!
Now that you know some of the best tricks and tips for google docs. We suggest you stop procrastinating and get to work today.