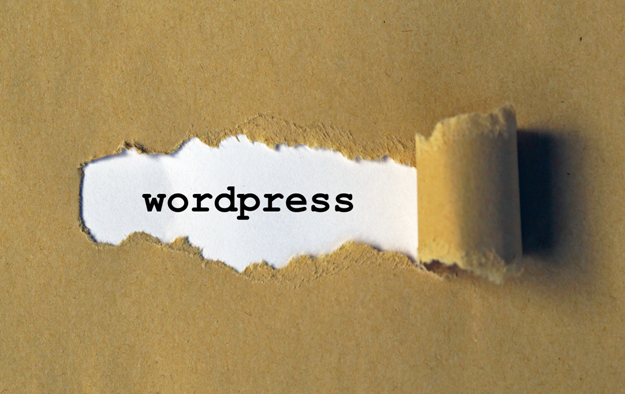 As the heart and soul of over 35% of the internet, WordPress puts power into the hands of users and creators like no other platform. The beauty of this CMS (Content Management System) lies in its versatility—whatever you want your website to be, WordPress can help create it.
Overview of WordPress
WordPress started as a simple blogging system but has evolved into a full-fledged web content management system. It provides you with the tools to create pages, posts, forums, and anything else you need in a website. But what adds to its magic is the availability of thousands of plugins.
Importance of Plugins
Plugins are like apps for your website, adding extra features or improving functionality. They can enhance your site's performance, help you manage SEO, boost your site's security, and make it more user-friendly. Choosing the right plugins can profoundly affect your WordPress site, ultimately influencing the success of your blog. Next, we will dive into the top 10 essential WordPress plugins your blog needs to succeed.
Exploring the Necessity of Plugins
While crafting your WordPress blog, plugins can be your secret weapon.
Enhancing Functionality and Performance
WordPress plugins can serve as a magic wand, instantly supercharging your blog's overall function and performance. When properly installed and managed, these plugins can help:
– Fine-tune SEO, getting your blog more attention and visitors.
– Bolster site safety, protecting your blog from unwanted threats.
– Heighten usability, making your blog easier to navigate.
– Amplify visual aesthetics, creating a more captivating user experience.
– Streamline content organization, making it simpler for visitors to find what they need.
Choosing between Thousands of Plugins
With a veritable ocean of available WordPress plugins, how do you know which are truly essential? It can be a daunting task, even for experienced bloggers. Our upcoming list has been carefully curated, showcasing 10 of the best performing and most popular WordPress plugins, saving you from a painstakingly long hunt. Stay tuned, as we uncover the plugins that are absolute must-haves for any successful blog.
SEO Yoast: Bringing the Magic of SEO
When it comes to SEO, Yoast is simply the best. This easy-to-use tool walks you through the process of optimizing content for search engines, ensuring your entries are Google-friendly.
Understanding SEO Yoast
SEO Yoast is, in its essence, an optimization plugin. It integrates with your WordPress dashboard and analyses your blog's content for SEO friendliness. It checks factors like the use of keywords, readability of content, and amount of internal and external links. By providing insights and suggestions in real-time, it guides you through the process of improving your SEO score.
How SEO Yoast Improves Blog Visibility
Stepping up your SEO game means increasing your blog's visibility. SEO Yoast works by improving your blog's Google ranking, effectively enhancing your blog's visibility. It alerts you to missed opportunities for optimization and helps correct them. The end result? A powerful boost in visitor traffic, giving your blog the visibility it deserves.
WooCommerce: The Ecommerce Solution
WooCommerce is not just any plugin; it's an entire eCommerce solution that can turn your ordinary blog into a fully functional online store.
What is WooCommerce?
WooCommerce is a free eCommerce plugin that's designed to integrate seamlessly with WordPress. It's the best tool if you're looking to sell products, services or digital downloads directly from your blog, making it one of the essential plugins for revenue-driven blogs.
Benefits of WooCommerce for Blogs
Here's why WooCommerce is a must-have:

– *Flexibility:* You can sell anything from physical products to digital downloads. It also supports a wide variety of payment options.

– *Customizable:* WooCommerce offers a multitude of themes to match your blog's style and tone. It even allows you to customize your store's functionality with extensions.

– *User-Friendly:* Its intuitive interface makes it easy to set up and manage your online store.

By enhancing your blog with WooCommerce, you're not only increasing your site's capabilities but also setting yourself up for potential income.
Akismet: The Anti-spam Mechanism
Just as an immune system works to defend your body against harmful intrusions, the Akismet plugin serves as a vital defense mechanism for your blog against the onslaught of spam comments.
Exploring Akismet
Developed by the same team behind WordPress, Akismet is a spam-filtering service that screens and blocks spammy comments instantly. It essentially checks every comment and filters out those that resemble known spam. This effortless monitoring enables you to maintain the credibility of your blog's comment section, keeping it clean and useful.
Advantages of using Akismet
By using Akismet, you save precious time and energy that would otherwise be spent constantly deleting spam. Additionally, it reduces the risk of Google penalizing your blog for link-spam. Ultimately, Akismet ensures your blog remains a platform for healthy, authentic engagement.
Jetpack: An Array of Features
Jetpack is among those WordPress plugins that, once you've begun using it, you'll wonder how you managed without it. A veritable swiss army knife of functionality, Jetpack offers a host of features designed to help you optimize your blog in every conceivable way.
Understanding Jetpack
At its core, Jetpack operates as an all-in-one plugin, incorporating everything from social media sharing, security features, to optimizing images for speed and performance. It even provides insights about your website traffic. It's crystalline to comprehend and highly user-friendly, making it a no-brainer for both professionals and novices.
Improvements Brought by This Plugin
Implementing this special plugin can lead to considerable improvements in your blog. It adds a critical layer of security, sharpens SEO results, boosts loading speed, enhances aesthetic appeal, and engages viewers with varied content formats. It invariably makes blogging convenient and your blog more efficient.
Wordfence: Your Website Security Planner
One of the most essential WordPress plugins is none other than Wordfence. So, what is Wordfence all about?
An Introduction to Wordfence
Wordfence is a powerful WordPress security plugin used by over 4 million websites globally. The beauty of Wordfence lies in its comprehensive, multi-aspect protection—it not only provides firewall protection but also prevents attacks through malware scanning and login security.
Improving Blog Safety with Wordfence
When it comes to blog safety, Wordfence acts as an echelon of defense. Aside from regular firewall protection, its features include:
– Real-time threat defense feed: for up-to-the-minute protection.
– Endpoint firewall: combating potential threats as close to the source as possible.
– Security scanning: to pick out and fix vulnerabilities in themes, plugins, and core files.
So, fortify your blog's security today with Wordfence!
Contact Form 7: Simplifying Communication Channels
If you've been wondering how to simplify the communication process between you and your visitors, then Contact Form 7 is among the top essential WordPress plugins to include in your arsenal.
Overview of Contact Form 7
This plugin has made it super easy to manage multiple contact forms simultaneously on your site. It allows easy customization of form and mail contents with simple markup. Besides, Contact Form 7 supports Ajax-powered submitting, CAPTCHA, and Akismet spam filtering to ensure you have a clean and user-friendly communication channel.
Importance of Communication for Bloggers
Communication plays a vital role in building a strong relationship with your blog visitors. Timely responses to their queries or feedback can turn casual readers into loyal followers, contributing to your blog's growth. Contact Form 7 simplifies this process, allowing you to focus more on creating fantastic content.
WP Rocket: Speed Up Your Blog
A slow-loading blog can easily deter impatient readers, but here comes our first super-hero – WP Rocket.
Fast Loading with WP Rocket
WP Rocket is a WordPress caching plugin designed to increase your blog's loading speed. This powerful tool does all the legwork and automatically applies the best speed-enhancing practices to your blog, such as page caching, gzip compression, and pre-fetching DNS requests. The result? A blazing fast blog that keeps your readers engaged and happy.
How WP Rocket Improves Blog Performance
Aside from boosting your site speed, WP Rocket also contributes to the overall performance of your blog. It helps to improve SEO, boost rankings, and also increase conversions. Less time waiting for pages to load means more time engaging with your content – and that's exactly what WP Rocket delivers! This plugin is a total game-changer. Every second count, so let WP Rocket help you snatch those crucial moments.
User Registration: Streamlining Sign Up Process
User registration is a systematic method where viewers sign up to become part of your blog's community. It's more than just amassing subscribers – it's about fostering interaction and giving your audience a way to connect, share their views and be a part of the conversations on your site.
Understanding User Registration
User Registration is a fantastic WordPress plugin that simplifies the entire registration process. It provides a range of features, from custom registration forms and email notifications to front-end profile editing and more. Here are a few attributes that make it indispensable:
* Allows custom form creation
* Ensures data protection
* Provides multiple admin functions
User-friendly blogs with User Registration
Bringing User Registration on board means creating a user-friendly blogging experience. When viewers find your blog easy to interact with, they're more likely to stick around. This plugin adds a seamless touch to the user registration process, enhancing user experience and possibly contributing to the blog's overall success.
Yoast Duplicate Post: Managing Same Content
One of our first must-have WordPress plugins is Yoast Duplicate Post. This handy plugin is designed to handle similar or identical content effectively.
Exploring Yoast Duplicate Post
Yoast Duplicate Post allows you to clone posts or pages, or edit them as new drafts. It's an excellent tool for blogs that regularly repurpose content, or for situations where you need to update information but want to keep an original copy intact. With just a click, you can easily duplicate a post, saving you valuable time when creating multiple pieces with similar structures or contents.
Handling Duplicate Contents
Moreover, handling duplicate content properly is crucial for SEO. Google can penalize blogs with duplicated contents, affecting your search rankings. Yoast Duplicate Post makes managing these issues easier by identifying such contents, giving you the chance to tweak and diversify your blogs when necessary. It's a powerful plugin you definitely need in your blogging arsenal.
Conclusion: The Need of Essential WordPress Plugins
In the blogging world, your online presence's longevity and success lie in the nuances of your blog's functionality, user experience, and security. This is where the value of essential WordPress plugins comes to play.
Quick recap of plugins
In this article, we have explored a variety of plugins ranging from SEO enhancers like 'Yoast SEO' and 'Broken Link Checker,' security plugins such as 'Sucuri,' 'Wordfence,' content tools like 'Akismet,' social sharing plugins like 'Monarch,' and more. Each serves unique purposes yet contributes to the overall improvement and growth of your blog.
Success with WordPress plugins
Ultimately, success with WordPress plugins comes down to identifying your blog's specific needs and choosing plugins that help meet those requirements while continually observing their effectiveness. Equip your WordPress blog with these essential plugins and experience a transformative, seamless blogging endeavor. Remember, a well-tended blog is a successful blog!