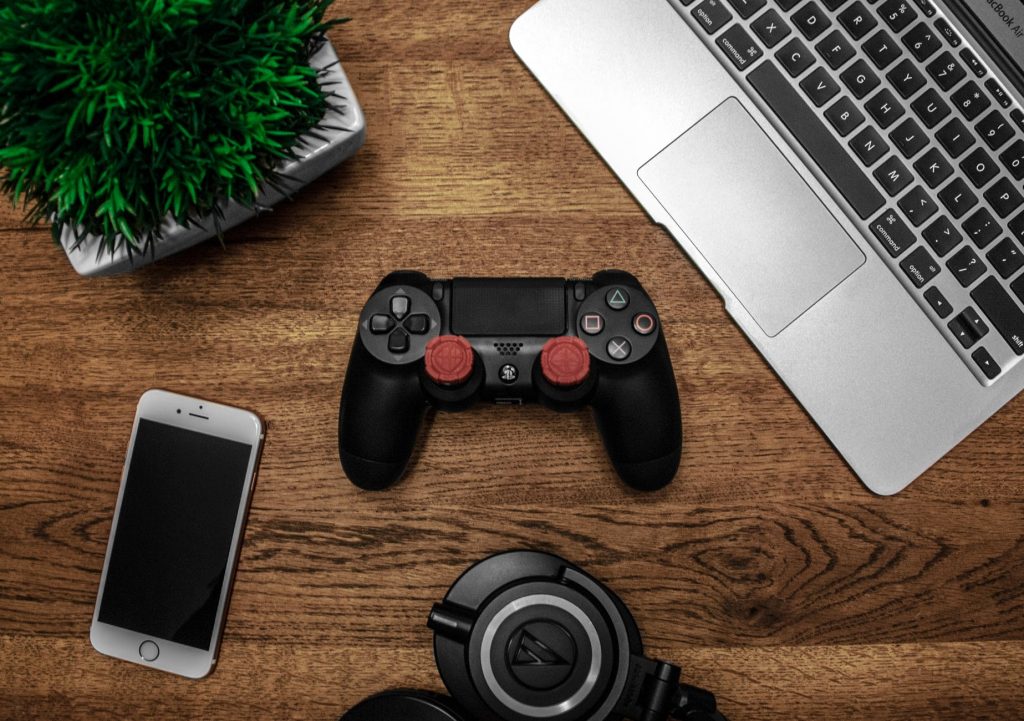 Following are the top 5 most promising PC games of 2021:
Resident Evil Village
Resident Evil 8 revolves around the story of Ethan Winters struggling in Castle Dumitrescu. It was available for Windows, PS5, PS4, and Xbox on May 7, 2021. Resident Evil 8 is a first-person horror adventure game that is one of the top launches on Steam. This part beats its predecessors because it involves action, exploration, and puzzle-solving. The game starts with Ethan Winters searching for his kidnapped daughter. In search of his daughter, Ethan Winters explores the village packed with mutant creatures. Resident Evil Village gained exceptional praise as it involves improved gameplay, setting characters, and eye-catching landscapes.
The game is set up in a snowy European village, where Ethan Winters can go in various buildings and also climb them while fighting enemies. The users experience a similar inventory management mechanic used in Resident Evil 4, which includes moving and rotating the items for storage management. The developers included more details to the game, as now you can reduce damage taken while blocking by eating side dishes, and you can sell the collectibles to Duke for currency. In this game, the typewriters replace the tape recorders of Resident Evil 7, through which you can save the game.
World of Warcraft TBC
World of Warcraft Burning Crusade Classic(TBC) has been released on 1st June and still keeps the best positions in the most popular games worldwide. But that's not so easy game as we described below: in WoW TBC you must play a lot of time or not to play at all, because the game requires your full attention – just imagine: to get 60-70 level in TBC you need to spend 90+ hours! Fortunately, we found a wow tbc service https://kingboost.net/tbc/ that is able to help you with any routine activities such as powerleveling in TBC or attunements farm. Try WoW TBC boost and make it easy to get through this amazing mega saga.

It Takes Two
It Takes Two presents a split-screen cooperative multiplayer, in which you need a friend to join you in a similar similarlyn in A Way Out. This game does not have a single-player option; the user can either play online or split-screen co-op. As the level progresses, the gameplay mechanics changes as they link with the theme and the story. Cody and May are the two main characters of this game. Both the characters are given various abilities as the game progresses, and the players have to utilize these abilities and communicate effectively to achieve success. It Takes Two includes different types of mini-games that demand cooperation and coordination between the players.
Hitman 3
Hitman 3 surprises everyone with the return of Agent 47; the users once again get control of this assassin. It is a third-person perspective stealth game; in which the character completes various missions at different locations. The user praises Hitman 3 storytelling part, and the Berlin mission is the perfect example. The story revolves around the main character, assassin Agent 47, and his allies as they are on the hunt to destroy the leaders of Providence. The storyline from the last two parts continues in this part, as Agent 47 carries specific assassinations at various locations. This series presents a new gameplay feature that is the access of persistent shortcuts in places. The locked doors in Hitman 3 open after the main character completes specific detours.
Days Gone
Days Gone presents open-world gameplay, played from a third-person perspective. It introduces a theme of a post-apocalyptic world with all the action, adventure, survival, and horror. Following are the features due to which this game stands out:
Striking horde fights.
Ambitious Scope.
Well-written characters
The company announced the Days Gone release on April 26, 2019. The games received praise as well as criticism. The users applauded open-world gameplay and new gameplay mechanics, but few players faced technical difficulties. The game revolves around Deacon St. John, a former U.S Army veteran who is mostly traveling.
The game presents scenes of a place two years after the pandemic, where every human convert to a zombie. Using different ranged weapons, the player can complete the missions and earn rewards. The main character mostly travels on a bike; modifying different bike parts can help improve speed, durability, and other features. The players can craft weapons, and they can also steal weapons from deceased enemies. The players can repair their weapons and modify them for better accuracy.
Hell Let Loose
Hell Let Loose is an Australian-developed multiplayer video game. It focuses on first-person tactical shooting and enigmatic battles of Eastern and Western fronts of World War 2. The user can choose between rifles, recon, and armoured squads and jump into 50 versus 50 combined arms battles. Hell Let Loose divides the user into two groups; each group of 50 players makes coordinated movements to snag specific supplies. The game guarantees success if tactical planning, effective communication, coordination, and honest effort in leadership are present in your team. In 2017, they announced the game is in final procedures. Hell Let Loose, released on 6 June 2019, attracted many gamers; because it presents a standout interplay of FPS action.